NAYA's College Nights are held every Tuesday & Thursday from 3:30- 6:00pm in the College & Career Center. No RSVPs necessary, drop-ins welcomed!
Most of our services are provided through College Nights, which is a drop-in service held in the College and Career Center. College Nights is a dedicated, open space for youth ages 24 and under to work on any and all aspects of the college going process.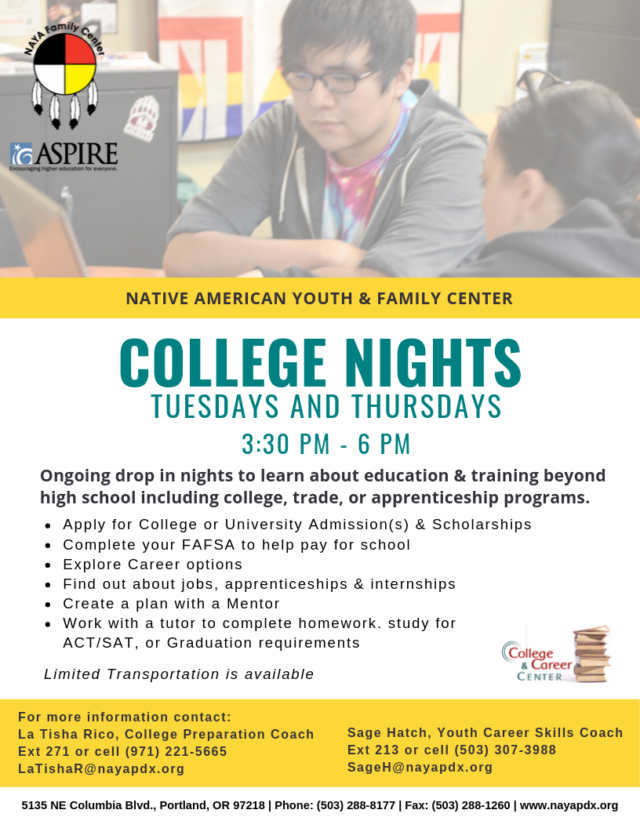 This open space is designed to allow youth to focus on the aspect of preparation that is most relevant to their needs. College Nights is designed to increase access to education and training beyond high school, including college, university, trade or apprenticeship programs. Youth are able to accomplish a number of activities related to their educational goals after high school. This includes, but is not limited to, financial aid applications and information; admissions assistance and information; career exploration; school search; scholarship assistance and beyond. It's never too early to begin planning for your future, therefore all youth interested in attending some form of training or education beyond high school are welcome and encouraged to attend!