A Permanent Home for our Native American Community
Our Vision: An Empowered Community, a Permanent Space for All
The Native American Youth and Family Center (NAYA) seeks to realize the vision of its founders who dreamed of creating a safe community home for a displaced Native population in need of educational, cultural, and social services. By securing our permanent and stable home at Neerchokikoo [near-cho-kee-koo], NAYA will reclaim a space of great cultural significance and nurture it into a thriving Native center.
Adjacent to Whitaker Ponds Natural Area and the Columbia Slough, our center will serve as sanctuary for the Native community, a space for healing and spiritual connection to the land and water and history unique to Neerchokikoo. It will also be the hub of empowerment with community organizing, economic development, educational achievement, and cultural celebration, welcoming the broader Portland community, Native and non-Native alike, to share in programming, cultural celebrations and traditions.
A permanent home—NAYA's campus will remain a thriving, robust, cultural and educational home for Portland's Native community, championing this sustainable community in two distinct ways:
Ensuring environmental stewardship of the beautiful and fragile ecosystems on its site
Creating and maintaining stable and diverse funding streams dedicated to programs
Our History: A Native Community Displaced
Neerchokikoo is an ancient Native encampment and gathering site near the confluence of the Columbia and Willamette Rivers in Northeast Portland. For many centuries, Native Americans from tribes throughout the area came to this land to gather, trade, and build community. As Portland developed into a thriving city, its original inhabitants were dispersed throughout the city and beyond.
NAYA's Grassroots Beginnings
By the 1970s, NAYA's visionary founders recognized the great need for Native community organizing and creating better programs for our youth and families. With few resources and much tenacity, these grassroots leaders created NAYA to serve the needs of the Native community. Their leadership provided hope to a resilient Native community, and proved that we could retain our cultural wealth despite socio-economic challenges. Over the next four decades, NAYA expanded to become the multiservice organization it is today.
Realizing a Vision, Building a Legacy
In 2006, NAYA relocated to its current site, returning its cultural and community home to Neerchokikoo. NAYA's site includes an alternative, culturally focused high school, family support services, and elders' programming. From this site, NAYA administers affordable housing and economic empowerment programming. From this site also, NAYA connects our youth of all ages to beautiful greenspace, wetland, and river resources through cultural and educational programming year-round.
Our Future: Still Making a Difference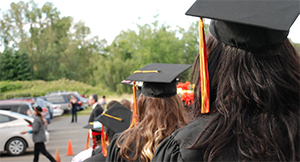 Portland, Oregon, is home to the ninth largest urban Native American community in the United States. Community members come to NAYA facing significant social, economic, and cultural challenges. The Native community experiences the highest rates of homelessness, poverty, and unemployment of all ethnic groups.
Despite overwhelming needs, NAYA is making a difference. As one of the largest organizations serving Portland's Native community, NAYA impacts 10,000 people—representing 380 diverse tribes—annually.
NAYA is experiencing a new era of leadership and stability. Together with our partners, we are developing a plan to best steward our beautiful 10-acre campus and share our rich cultural knowledge to benefit our city. You can be a part of our vision to create an enduring home for the Native community.
We stand at the beginning of the next chapter for NAYA—one of strength, security and stability—a permanent home for community members to enjoy richer programming and
The NAYA Campus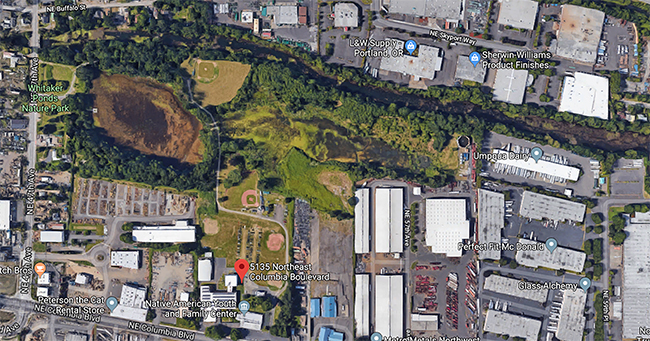 5135 NE Columbia Blvd Portland, OR 97218
Fundraising Goal $4.6 Million
An Empowered Community and a Permanent Space for All
Our plan is ambitious and necessary. By relieving the debt and making much-needed building repairs, NAYA's home will be able to thrive well into the future.
Achieving the Goal: An Enduring Home
East Multnomah Soil and Water Conservation District invites others to invest in NAYA with a challenge to match their $500,000 grant.
| | | | |
| --- | --- | --- | --- |
| | Goal | Raised | Remaining |
| Mortgage | $ 2,900,000 | $ 1,391,208 | $ 1,508,792 |
| Building upgrades | $ 1,700,000 | $ 1,700,000 | $  – |
| Total | $ 4,600,000 | $ 3,091,208 | $ 1,508,792 |
Cornerstone Investors: A Foundation of Support and a Challenge Opportunity
With a $500,000 grant from East Multnomah Soil and Water Conservation District (EMSWCD) and a gift from an anonymous donor, we launched our Return to Neerchokikoo campaign in earnest in 2019. Investments to date also include those from the Marguerite E. Casey Foundation, Oregon Community Foundation, Day 1 Fund, and a surplus realized by refinancing our existing mortgage.
| | |
| --- | --- |
| Mortgage donations | Amount |
| EMSWCD | $ 500,000 |
| Private Donations | $ 265,588 |
| Refinance Surplus | $ 77,571 |
| Marguerite E. Casey | $ 100,000 |
| Oregon Community Foundation | $ 100,000 |
| Day 1 Fund | $ 348,049 |
| Total | $ 1,391,208 |
Building upgrades and repairs
In 2018, NAYA received $150,000 in generous in-kind support from labor unions and local businesses to make much-needed repairs on our infrastructure, including replacing columns in our breezeway, installing LED lighting in our gym and in our Many Nations Academy classrooms, and repairing the pillars on our pavilion. In 2020, The Collins Foundation awarded NAYA a $180,000 grant to continue making upgrades and repairs, and in July 2021, NAYA  learned that our application to receive state ARPA funds was granted by the Oregon congress and Governor Kate Brown.
| | |
| --- | --- |
| Building upgrades | Amount |
| In-kind | $ 150,000 |
| The Collins Foundation | $ 180,000 |
| Oregon Community Foundation | $ 120,000 |
| State ARPA | $ 1,250,000 |
| Total | $ 1,700,000 |
We thank the following organizations and businesses for their tremendous in-kind support: EC Company, Energy Trust of Oregon, Evergreen, Herc Rental, Honl Tree Care, IBEW Local 48, KPFF Architects, Masons Supply Co., O'Neill Construction, Pacific NW Council of Carpenters, Pioneer Sheet Metal, Walsh Construction, and Wood Mechanix.
Impact of Investment
A safe campus, a stronger financial position, and additional resources for our life-changing programs.
With building repairs and improvements including new HVAC,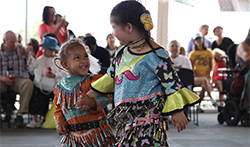 roof repair, lighting upgrades, and the installation of an elevator for ADA accessibility, the NAYA campus and its buildings will be a safe and secure center for Portland's Native community for years to come.
By reaching our goal, we are projecting an additional $20,366/month or $244,000/year to be available for NAYA programs and operational needs, including augmenting staffing and implementing staff retention strategies.
Return to Neerchokikoo: The Opportunity
Be a part of our community's homecoming.
NAYA seeks partners who share our vision of creating a permanent, stable, robust, thriving home for Portland's Native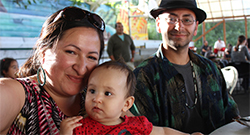 American community. Our campaign will allow us to fulfill the next chapter of NAYA's organizational development.
By raising $4.6 million, NAYA will finally be able to retire the financial obligations of our visionary predecessors' work that has taken NAYA from a truly grassroots labor of love to the well-respected heart of Portland's Native community that itis today. We will begin the process of turning our campus into the beautiful, environmentally respectful, culturally flourishing home that our grandchildren—and their grandchildren—so deserve.
A guiding tenet of Native American culture contends that the decisions we make today should result in a sustainable world, seven generations from now. We are responsible for leaving a sustainable world and positive legacy for generations yet to come.
As a partner in this campaign, your support will leave a legacy of cultural empowerment and environmental stewardship for the next seven generations. It will help overcome historic inequities in Portland.
Together, we will return to Neerchokikoo and create a permanent, sustainable, environmentally protected Native home that educates and strengthens our community.
Join NAYA in creating a gateway to a flourishing future for the Portland region's Native community.