Applications are currently being accepted. The property plans to open this summer. Find the application packet here. Send your applications or questions to hayu.tilixam@viridianmgt.com, or mail completed forms to Viridian Management, PO Box 490, Enterprise, OR 97828. 
You can also apply online here. 
For more information about the property, please read the information below.
Hayu Tilixam, meaning Many Nations in the Chinook language, will create 50 new affordable housing units within the Cully neighborhood, an area of growing density and pedestrian activity, near the intersection of NE Prescott Street and NE Cully Boulevard. Community Development Partners (CDP) and the Native American Youth and Family Center (NAYA) will jointly develop and own the project, which will replace the site's vacant single-family home. NAYA and the Native American Rehabilitation Association (NARA) will partner to provide services to all residents, including the nine units that will be designated as permanent supportive housing.
Hayu Tilixam is designed by and for low-income, Native American and BIPOC families. The project, located at 5827 NE Prescott, will provide critical housing and wraparound services for thousands of our most vulnerable community members.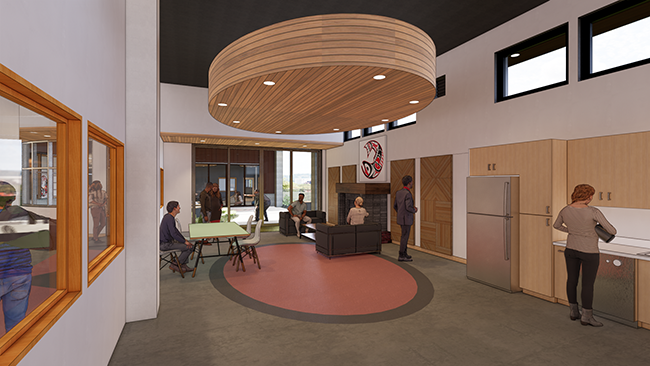 The project will be four stories with a ground floor podium and three wood-framed upper floors. Active ground floor uses will include community/resident spaces programmed with support services, a lobby with prominent Native American art, a small meeting room, as well as outdoor courtyard/green space. The design team is using trauma-informed design principles to shape the building spaces, colors and materials.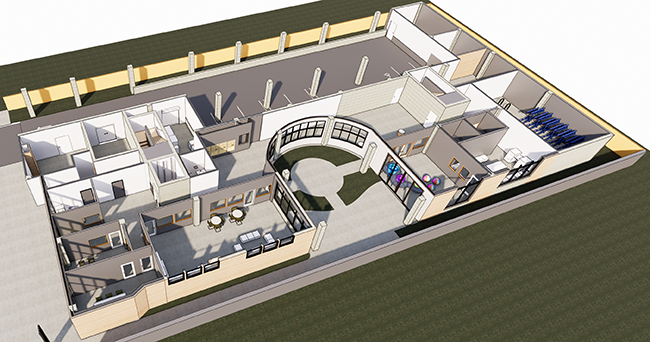 UNIT MIX
| | |
| --- | --- |
| Total Units | Unit Type |
| 8 | Studios |
| 22 | 1BDR |
| 11 | 2BDR |
| 9 | 3BDR |
| 50 | TOTAL |
Partners
Native American Youth and Family Center
Founded by the community, for the community, NAYA is rooted in sustaining tradition and building cultural wealth. We provide culturally-specific programs and services that guide our people in the direction of personal success and balance through cultural empowerment. Our mission is to enhance the diverse strengths of our youth and families in partnership with the community through cultural identity and education.
Community Development Partners
Founded in 2011, Community Development Partners develops and operates sustainable, life-enhancing affordable housing with a focus on long term community engagement and innovative design. The company's mission is to repair and strengthen the fabric of cities and towns by meeting the housing needs of local citizens through the thoughtful planning and creative development of sustainable, affordable communities.
Native American Rehabilitation Association
Founded in 1970 in Portland, Oregon, the Native American Rehabilitation Association of the Northwest, Inc. is an Indian- owned, Indian-operated, non-profit agency. Originally an outpatient substance abuse treatment center, NARA now operates a residential family treatment center, an outpatient treatment center, a child and family services center, a primary health care clinic, several adult mental health locations, a wellness center, and transitional housing for Native women and children. All services are centered on the family as it is NARA's philosophy that, without the family circle there will be no future.
Virtual Groundbreaking