Rey España, Deputy Director & Warrior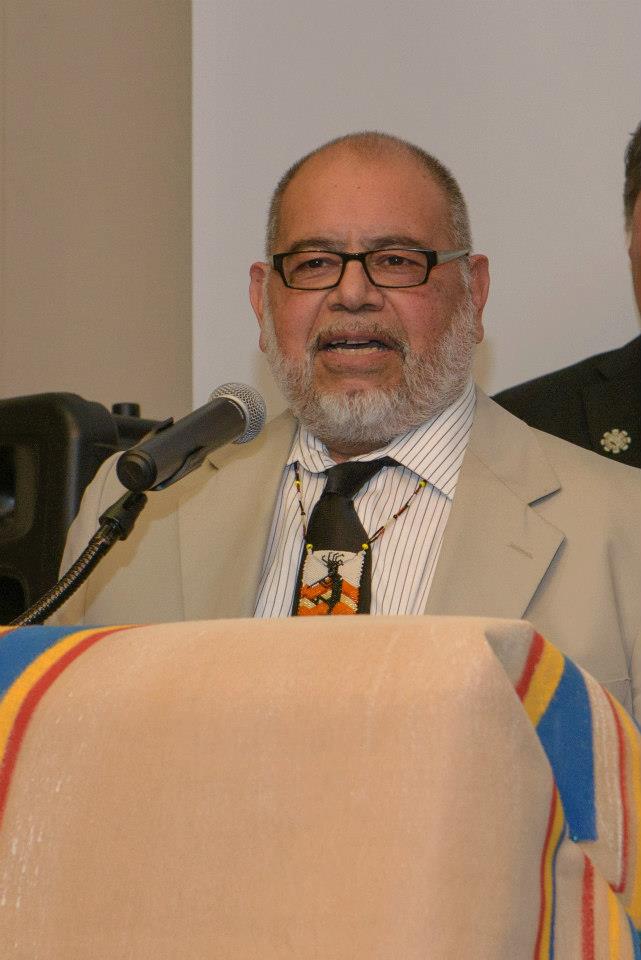 Rey España, Latino and Yaqui, was an honored recipient of the 10th Annual Oregon Native American Chamber of Commerce Gathering with the prestigious "Warrior Award." The awards recognize Native and non-Native leaders that have made significant contributions to the business and economic development efforts of the Native American community.
"In 2004, when NAYA was still on Mississippi, I became an Education Manager," says Rey España about the beginnings of his time at NAYA.
"Within my first week working at NAYA, there were two big events. And I was immediately so impressed with the participation of the community, how NAYA was so connected to the people. They'd say they were having an event, and hundreds of people would come. And I felt so welcome." This environment gave Rey the opportunity to apply his wealth of experience in planning, government relations, politics, development, and education, to dream big. "NAYA created the support I needed and enabled me to help." Even though Rey was an employee, not a client, he'd found community that helped him realize his potential.
Rey was a key figure in launching NAYA's Early College Academy, which started in the basement of the former NAYA building on Mississippi Avenue. Now in its seventh year, the ECA has gone from an initial class of 6 to now more than 120 students. Rey went on to become the Director of Community Economic Development, helping to launch and oversee programs in homeownership, microenterprise, career skills development, and financial wellness. He helped to launch NAYA Construction and Nawitka Catering, programs designed to offer a valuable service while also providing community members job skills training.
Rey was also instrumental in the acquisition of the current NAYA facility on NE Columbia Blvd. He spearheaded the construction of Kah San Chako Haws, nine units of affordable, LEED Gold-certified, award-winning housing and the first modular building project in the Pacific Northwest. Kah San has generated considerable interest and national attention for its reduced price and build time. Rey is now the lead staff member working on the Generations project.
In July, Rey was honored to be appointed NAYA's Deputy Director, and is working to improve integration of services, providing oversight to four departments and the Early College Academy.
As we enter Native American Heritage Month, we will be celebrating Indigenous Leaders like Rey at the City Club Forum on Cultural Revitalization and at the 2014 NAYA Gala.
---