Tamara Henderson, Director of Youth and Education Services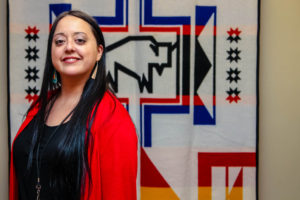 Greetings NAYA Family,
We have some wonderful news to share with you this afternoon. Tamara Henderson, Laguna Pueblo, has accepted the position of NAYA's Director of Youth and Education Services. As the College and Career Readiness Manager and a NAYA employee for nearly six years, Tamara has been a tireless pillar of many Youth Education Services programs and initiatives. We are thrilled for this new era of Indigenous leadership for our largest department, and we are confident Tamara will take us forward with all the enthusiasm, dedication and thoughtfulness that she is known for in our community.
Tamara is a graduate of Southern Oregon University and has been an activist and advocate for racial justice, equity, and college access for close to twenty years. Most of her initial work was in the areas of student organizing, advocacy, and activism. Tamara worked for the Oregon Student Association (OSA) from 2006 – 2010, where she spent her final three years as the Executive Director. She then went on to coordinate college access services to the Native American community as the College and Career Coordinator for NAYA then as the Lead Administrator within our onsite high school, the ECA.  Tamara was also involved in the Oregon College Access Network from 2010 until 2015, where she served as both Vice President and President. She has also worked for Title VI, Indian Education in Southern Oregon.
Tamara is to a large extent responsible for the original visioning and creation of the College and Career program, where she most recently served as the manager. This work originated from her seeing the need in our community to make college and career paths more accessible and sustainable. We thank her for her passion for serving our youth and supporting so many of our community members into higher education. We are pleased and honored to have her leading the Youth and Education Services.
Sincerely Yours,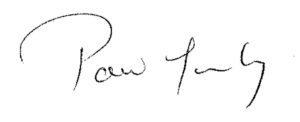 Paul Lumley

Yakama Tribe
NAYA Family Center, Executive Director
---