Our Best Yet! NAYA Live Auction Line UP
The NAYA Gala's 2015 live auction is packed with spectacular items that will excite all attendees, supporters, and art collectors. This will be our best year yet! World renowned Native artists such as Preston Singletary, Tony Hunt, Rose Anderson, and more will be featured, as well as experience packages that include relaxing getaways and an evening with friends.
This year we bring you our most exciting live auction line-up: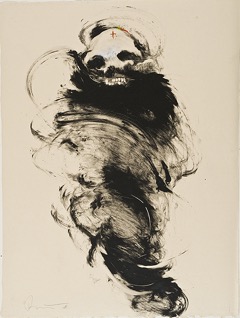 Bear Spirit in the Whirlwind Arriving by Rick Bartow: The internationally known Native American artist Rick Bartow, Wiyot, was commissioned to carve the Smithsonian's National Museum of the American Indian 27′ sculpture, which stands on the National Mall in Washington D.C. The monograph of Bear Spirit in the Whirlwind Arriving showcases Bartow's amazing ability to capture emotion through the use of transformation mythology, work that he is most known for.
Kwa-Guilth Sun by Tony Hunt Sr.: Known for his talents as a master carver and artist from the Pacific Northwest Coast, Tony Hunt Sr. is a hereditary chief of the Kwakwaka'wakw Nation. World renowned, Tony Hunt Sr.'s work has appeared in the Smithsonian, Victoria B.C.'s famous Thunderbird Park, and on Chicago's Lake Michigan waterfront. NAYA is honored to share this 1974 signed print.
Sun River Getaway: Relax and enjoy four days and three nights as you getaway to beautiful Sun River. With something for everyone at any time of year, this hot spot is a destination for outdoor enthusiasts and anyone looking to unwind for a few days. The three bedroom home sleeps eight and features a hot tub, stone fireplace, loft, and amenities to be enjoyed with your closest friends or family.
Pomo Feather Basket by Rose Anderson: Rose Anderson, Pomo, featured in the Smithsonian collection, is distinguished for her highly sought after feather baskets. The delicate and graceful design of interweaving mallard feathers and quail feathers into the willow basket makes this one-of-a-kind item a true collector's treasure.
Villa at the Beach: Listen to the sounds of the Pacific Ocean at this spacious Lincoln City house that sleep up to 30. With four days and three nights, you and your friends can unwind and relax at one of Oregon's premier beach destinations. Lincoln City offers an array of shopping, eating, and entertainment at Chinook Winds Casino.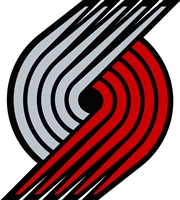 Blazers Suite Experience: Cheer on two-time All Star, Damian Lillard and the youthful team of Blazers as they battle in the highly competitive West Coast conference at the March 28th game against the Sacramento Kings. You and 16 friends will enjoy the comforts of an executive suite, including LCD TVs, private restroom, furnished lounge, and four parking passes. Go Blazers!
Keet by Preston Singletary: Tlingit culture is filled with rich storytelling as depicted in this signed print by Preston Singletary. His use of bold lines found in Northwest Coastal art is recognized by collectors and artists as a time honored tradition of the Tlingit people. Singletary is revered for his commitment to culture and modern art movements by keeping his art fresh and relevant.
Island Escape: If palm trees, coconuts, and warm sunny beaches are calling you, don't pass up this three nights stay at the Grand Wailea, a Waldorf Astoria Resort, on Maui. Two round-trip tickets from Alaska Airlines, are included to make this the perfect destination getaway capture the "ohana spirit."
Ligwel'dakw and Sea Monster by Darren Henderson: Wood carving and painting is a practiced art of the Kwak waka wakw Nation often seen in totem poles and masks of the Northern Pacific Coast people. This stunning work by Darren Henderson is a statement piece that exemplifies traditions of working with wood and the art of storytelling.
Elk Cove Wine Maker's Dinner: Sip on some of the region's top rated wine with eight of your friends at Elk Cove Winery. The evening features a dinner for eight people with specialty cool climate wines grown on Elk Cove Estate vineyards. An elegant evening just a few minutes outside of Portland.
---