Community Partners Gift Scholarships
The Early College Academy (ECA) graduation was a time for celebrating the class of 2015 and awarding the first annual ECA Scholars Scholarship. More than $8,000 was presented to current ECA graduates and alumni from our generous partners with Wells Fargo, Oregon Lottery, and United Way Columbia-Willamette. Our partners recognize the disproportionate gap in higher education for Native Americans and are committed to supporting pathways to uplift the next generation of Native leaders. Congratulations to the 2015 ECA Scholars Scholarship awardees: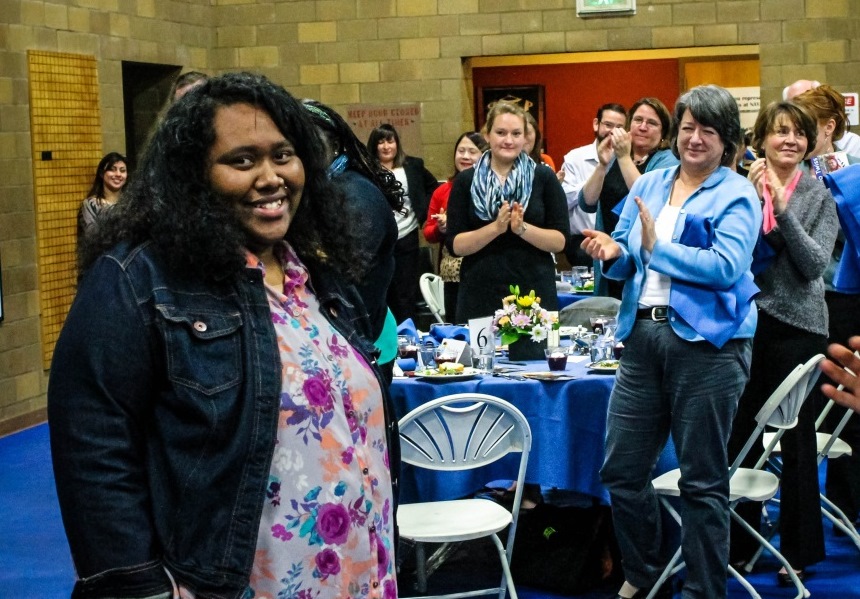 Juanita Tapio-Brewer, Oglala Lakota, ECA alum 2014, was the student speaker at the 2013 ECA Luncheon. Juanita shared how she came to the ECA a high school dropout ready to give up on education. While enrolled, teachers and staff connected with her and helped support her desire of going to college. Today, Juanita is a Portland Community College Sophomore pursuing a career in Art Therapy. She volunteers and interns in various roles to gain experience in the world of art, and she seeks to help others with that knowledge. It was through volunteering at NAYA Culture Nights where she discovered her passion for passing along cultural arts and traditions to community youth. Her commitment to helping her family and community is inspiring – she intends to use her Art Therapy career to help reduce the suicide rate among Native American teenagers, and help Native teens access mental health services.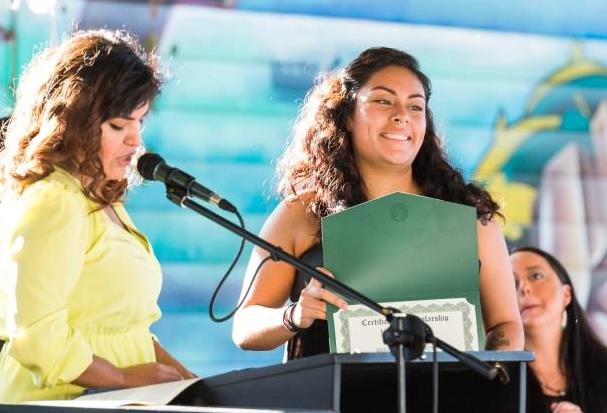 Mercedez Quilantan, Pima/Navajo, is an ECA alum 2013. Mercedez attended the ECA to help find cultural supports that would help her obtain her diploma. Much of her life has been dedicated to her family, a value that has shaped Mercedez to be an outstanding young leader in the Native community. Mercedez is a first year student at Mt. Hood Community College. She is the first in her family to pursue a higher education, and she intends to work toward a career that enables her to serve people and animals. Having faced significant challenges in her family, she helped raise and care for her siblings, Mercedez now brings that same dedication to community service and her academic studies at MHCC. Mercedez is an artist at heart, who believes that Native American lives can be saved through cultural arts such as music, dance and song.
Jennifer Pedro-Miguel, Mayan, the 2014 ECA Luncheon student speaker talked about how main stream education was not a good experience. "I felt invisible to my teachers and disconnected from what they were teaching me." Jenni excelled in the ECA because she felt school was more than a place to learn, it was a community that surrounded her with support. Jenni is now enrolled at Portland Community College and is interested in pursuing a career in medicine or nursing. The child of immigrant parents form Guatemala, Jenni is the first person in her family to earn a high school diploma, graduating a year early, as a Junior, from the Early College Academy in 2014. She faces challenges finding employment as a younger-than-usual college student, but her dedication to community service, volunteerism, and her commitment to improving the health of others are why Jenni is a leader in our community.
Merehuka Heta Lane, Menomenee/Ngai Tuhoe (Maori) was in and out of high school until she finally dropped out, worked to save money and moved from New Zealand to Portland. Her high school experiences were not positive and lacked the cultural values that she was raised with. Her Aunt Tawna encouraged her to enroll in the ECA and to finish her high school education. Along the way, Merehuka found the path and desire to attend college. As an alum from the ECA class of 2011, today she is a single mother putting herself through college and pursuing a degree in Political Science and a career in public policy/tribal advocacy. Merehuka is back at NAYA helping students in the College and Career Center, encouraging and guiding youth as they apply for college, scholarships, financial aid and being an advocate to bring educational opportunities to the Native community. Her work helping other students access college resources, and her powerful story of overcoming challenges and pursuing a brighter future for all Native people is inspiring.
Eleno Llanos, Oglala Lakota, is the first student to attend the ECA all four years and graduate on-time. Standing before more than 250 people at the 2015 ECA Luncheon, Eleno shared his story of experiencing homelessness and growing up in a family affected by alcohol and addiction. By providing wraparound supports, NAYA was a place that helped Eleno succeed and embraced his cultural heritage.
The 2015 ECA graduate plans on attending Portland State University pursuing a career as a pharmacist. He believes it is important for him to develop into a leader so that he can serve the Native community. Eleno is an active volunteer, has much respect for his Elders and a focus on embracing and celebrating his culture. He says his life purpose "is to provide service to people in need, specifically to the Native American community." His pursuit of higher education is intended to show the next generation of Native youth that they can do it, too.
In addition to Eleno Llanos' ECA Scholars Scholarship award, the Comcast Foundation acknowledged his hard work, commitment to community, service, academics, and leadership by presenting the 2015 Leaders and Achievers scholarship for $1,000. At the Comcast acceptance reception, Eleno was one of three students to receive an additional scholarship, the Comcast Founder's Award for $9,000; a total award of $10,000.
Congratulations to NAYA's first ECA Scholars Scholarship award recipients.
Thank you to our generous partners for contributing to the 2015 ECA Scholars Scholarship.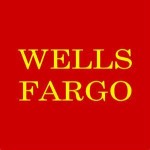 Wells Fargo helps build strong communities by investing in people, ideas, and services that promote success. Founded in 1852, Wells Fargo has supported communities with financial supports to grow and thrive. We thank you Wells Fargo for investing in Early College Academy students.
As a critical funding source for some of Oregon's most critical programs, the Oregon Lottery is a large supporter of public education. With lotto funds, Oregon schools are given financial opportunities to increase and promote the lives of students and future generations to come.  Thank you Oregon Lottery for supporting our students.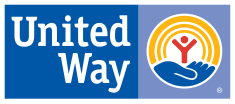 The United Way of the Columbia-Willamette has long supported uplifting the lives of the region's most vulnerable populations. Through a driven mission to break the cycle of childhood poverty, United Way has invested in the Native community with innovative funding initiatives and direct resources such as the ECA scholarship. Your investment in Native youth is much appreciated, thank you United Way.
---